Next Chat Event
..

The past few years of my life have been chaotic, to say the least. I constantly feel like I am "waiting" for something, I'm just not sure why it is. I feel like I have lost everything. I also feel like I am such a pivotal, turning point in my life, but I just don't know where to go or what to do. Where am I headed? Who am I headed with? Should I just settle? I am lost. Can anyone help me, please. I am looking for any type of guidance, calmness. Thank you.

Megleat

Member





Posts

: 4


Points

: 508


Times User Thanked:

: 0


Join date

: 2018-05-02



Hi Meg
welcome to our site, it's great to have you join us. So sorry you are feeling this way.
I understand your feeling of waiting for something but not knowing what it is. One thing stood out
Meg wrote:I feel like I have lost everything
i'm sorry you feel this way, do you have anything specific which comes to mind when you think of this feeling of losing everything? was it triggered by losing relatives, having major changes in your life, or are you just generally feeling alone in dealing with things right now? I'm listening and we're here for you
.. Sometimes we are headed forward and we're alone. There's no denying that. You know how others will always say, ''you're not alone'' .. I think sometimes in life we are alone in some ways. But those times where we are alone , we have God/Angels/higher power looking out for us, our ancestors who have passed looking out for us, and it's the rocky roads that lead us to the people we've been waiting so long to reconnect with. Our soul family - our soulmates- Our genuine friends who are here to stay.
I feel positive for you, I promise. You'll meet those people/ be closer to them. You'll find your peaceful place. You will heal slowly... even if it's just enough to see a bit of hope again
Meg wrote:Should I just settle?
No.. not unless you are happy where you are. Don't give up yet.. never settle for less,  I know something better is out there for you
Better places, better people.... make sense?
If you totally isolate yourself from your feelings, from your situation. What are the few things that make you smile? who are the people you think of that warm your heart, make you happier?
Where is that place that you long to be?
What do you feel is holding you back?
We're all here for each other on this site and you're welcome to join us in chat anytime Click To Enter Chat
Chat is a nice supportive environment but also can be a good distraction. The mods are so friendly and i'm sure you'd get on with everyone
Keep talking, we'll always do our best to help. This is not the end for you yet. Take strength from wherever and whoever you can during these difficult times. It's ok to be 'selfish' & to accept from others. We all have times in our lives where we need help and there is no shame in asking for it. You are just as worthy as anybody else
Sam
_________________

Yew_Fairy

Moderator





Posts

: 77


Points

: 865


Times User Thanked:

: 1


Join date

: 2018-01-18



Thank you, those are such kind words.
I think it all started with the passing of my mom, my dad had passed 10 years earlier. I never really grieved her, and she was my person. Then my marriage of my entire adult life crumbled due to alcoholism, and just plain differences. I then fell in love with a person whom was completely toxic for me and lost my identity. I was in a vicious abuse cycle with him for nearly 3 years. I still struggle daily with it. I lost many relationships along the way and barely even recognize myself anymore. I am now in a relationship with someone whom, as much as I love him, I fear it is a different kind of toxic. I am terrified of hurting anymore.

Megleat

Member





Posts

: 4


Points

: 508


Times User Thanked:

: 0


Join date

: 2018-05-02



Meg i'm so sorry for your loss
Yeah, I understand. They say time heals but I think we just learn to better cope with the pain of losing them. Especially your mum with her being your strength... my heart goes out to you.
I'm sorry to hear about your abusive relationship.. I understand you struggling daily with that too, have you received any support with that, have you seen a counsellor, had any practical help?
May I ask, are you now safe and away from them?
When you say you worry about this relationship, are you noticing the same red flags as before?
How is your support circle, do you have friends you can rely on, who look out for you? anyone checking in with you?
It's understandable to be worried, you've endured so much and you're still healing from all of this. If you are noticing red flags in this relationship (controlling, you name it) you have good reason to be worried. Some may say that you could be overthinking but I really don't think so. A survivor of abuse knows what to look out for , know what I mean? you should always trust yourself and forget what others say when it comes to intuition .... it's hard to believe someone we love could be turning that way, it's hard......
Your identity, I understand that too. It can feel like they have stolen and taken pieces. Some they seem to have taken, some they have taken, ruined and replaced. I completely understand that.
You know you will always be yourself. I know that feeling of being shattered to  the ground and having to pick up every piece and rebuild yourself completely. It's a slow process.. very slow. I admit I don't have all answers but I think when we do re build ourselves, as
you
continue to heal, you're going to be stronger than ever
Transformation can be painful. It's hard to adjust when we've lost those closest to us, those people we would normally turn to during these times.
If you ever feel uncomfortable and unsettled in someone's company you should never ignore it... You are wise, you're a strong soul.  Would you like to talk about what worries you in regard to your relationship?
No pressure just know the conversation is open and you can vent away all you need to. We all need an outlet and we are here for you. We created this forum as many come here for readings which we happily do but we also know many come here for readings (because they are facing very serious issues) such as yours ... and may also benefit from some practical help. If you did want a reading at a later date i'm sure one of the readers would be happy to as well

'Just when the caterpillar thought the world was over, she became a butterfly.'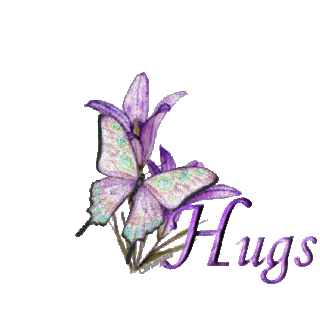 Samj
_________________

Yew_Fairy

Moderator





Posts

: 77


Points

: 865


Times User Thanked:

: 1


Join date

: 2018-01-18



I am sorry, but I cannot read that...

Megleat

Member





Posts

: 4


Points

: 508


Times User Thanked:

: 0


Join date

: 2018-05-02



Hi Meg

I changed the font colour for you

You should be able to now

Cloud

_________________

Cloud

Psychic Reader





Zodiac

:

Posts

: 3831


Points

: 9131


Times User Thanked:

: 143


Join date

: 2018-01-12



Thank you! I don't need to vent anymore. I think I am done venting. Now I am just trying to heal and move forward.

Yes, I would be interested in a reading.

Megleat

Member





Posts

: 4


Points

: 508


Times User Thanked:

: 0


Join date

: 2018-05-02




---
Permissions in this forum:
You
cannot
reply to topics in this forum